B and I finally got to watch the most recent Harry Potter since it had come out a mere few days after Asher was born. It was great, but I was delightedly distracted by the cool 1940s/Urban Outfitters style throughout it, which is a bit of a departure than the other films' more Gothic feel.
Love the style of Ron's parents' house shown here...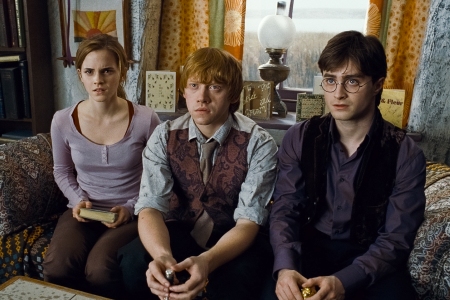 Doesn't this remind you of Nazi propoganda?
Fleur's wedding dress was amazing (and apparently somewhat of a scandal in my online search of it, as it was almost an exact copy of one of Alexander McQueen's)
Remember when I promised you the results of Operation De-Wallpaper?
I promise that I will have them soon--we're just chipping away at this project as much as we can without going crazy.